The following services are available at DCH:
Chronic pain medication management, for a diagnosis that has lasted longer than 3 months with failed attempts of natural approach or NSAIDs.
Guidance on using NSAIDs, Gabapentin/Lyrica, muscle relaxers, lotions/creams.
Referral and advice for the use of ancillary services including physical therapy, labs, radiology, drug screenings, etc.
The clinic will have a focus on muscle/skeletal disorders; cervical pain w/wo radiculopathy, thoracic pain, lumbar pain w/wo radiculopathy, SI joint dysfunction, chronic hip pain, chronic knee pain, myofascial pain, muscle tension, muscle spasms and fibromyalgia.
Injection regimen, physical therapy services, chiropractic therapies, massage therapy, dry needling therapy and psychotherapy for patients with mental aspect included.
New imaging on all new patients. Patients will need updated imaging within 3-5 years.
Trigger point injections for myofascial pain; using Bupivacaine and/or Depo-Medrol/Kenalog. Chandra is able to perform trigger point injections for increased muscle pain, headaches (TPI for cervical), lateral thigh for meralgia paresthetica, and lumbar muscle pain.
Assistance to Fibromyalgia patients utilizing non-narcotic options to decrease pain. Narcotics are not recommended for patients with Fibromyalgia. The use of Lyrica and Trigger point injections are ideal.
Referrals to physician for interventions (pain pumps, neural stimulators, etc.) and injections for lumbar ESI, cervical ESI, facet joint injections, SIJ injections, median branch blocks with possible radiofrequency, etc.
PROVIDER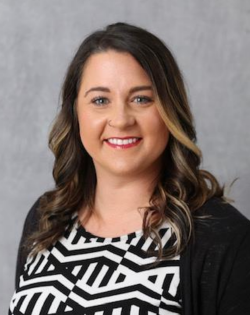 Chandra (Brown) Stanford, ARNP, FNP-C
Chandra (Brown) Stanford received her Masters of Nursing at Chamberlain College of Nursing. Prior to that, she earned her Bachelors of Science in Nursing and Associates of Science in Nursing from Des Moines Area Community College.
If you feel you can benefit from Chandra's services, call our Outpatient Clinic at 641-446-2285 to schedule your appointment. No referral necessary.
About This Video
Chandra (Brown) Stanford, ARNP, FNP-C, specializes in providing chronic pain care in the DCH Outpatient Clinic. In this video, Chandra discusses chronic pain diagnosis, treatment, and appointments.
WHAT OUR PATIENTS ARE SAYING: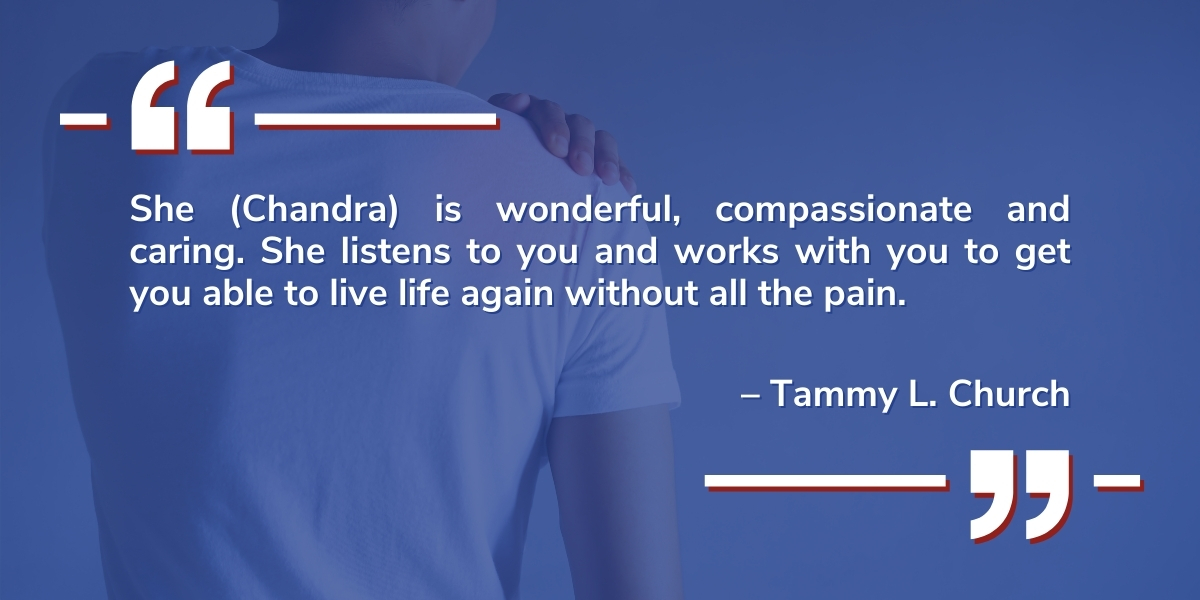 I'M INTERESTED IN Chronic Pain Management SERVICES
Submissions through this form are not encrypted, therefore it is not a secure way to transmit personal information. We recommend you do not include personal information such as your date of birth or SSN, or sensitive information such as diagnosis or medications in this message.
Please note: submissions to this form are monitored during regular business hours. This form is NOT intended for emergency correspondence. If this is an emergency, please call your doctor, dial 9-1-1, or go to the nearest emergency department.
UPCOMING CHRONIC PAIN MANAGEMENT CLINICS
OTHER RELATED SERVICES WE OFFER