Nephrology is a specialty that focuses on diagnosis and treatment of disorders of the kidneys. These disorders may include:
Chronic kidney disease
Kidney failure
Kidney stones
Infections
Cancer
Polycystic kidney disease
Renal artery stenosis
And more
The decreased function of the kidneys can cause other health issues throughout the body, and kidneys can be affected by other chronic conditions such as hypertension (high blood pressure), diabetes, heart disease, and autoimmune disorders.
Certain medications and a family history of kidney disease are also factors in your kidney health.
With access to all of our services under one roof, Dr. Gill will be able to help coordinate specialist appointments with our clinic providers, and other services you need to help you manage your chronic health journey. With her in your corner, you can rest assured that many of your needs can be met right here, saving you the stress of traveling far from home to find specialists or treatment.
Dr. Gill will visit the DCH Outpatient Clinic four (4) consecutive days each month. We are now accepting new patients for both nephrology and palliative care services. If you feel you could benefit from a consultation with Dr. Gill, please call 641-446-2285. Depending on your insurance, you likely do not need a referral to see her or any of our other specialists.
PROVIDER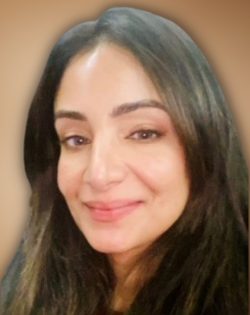 RUPINDER K. GILL, MD
Dr. Rupinder Gill is a physician who holds three (3) distinct board certifications in nephrology, palliative care, and internal medicine.
I'M INTERESTED IN NEPHROLOGY SERVICES
Submissions through this form are not encrypted, therefore it is not a secure way to transmit personal information. We recommend you do not include personal information such as your date of birth or SSN, or sensitive information such as diagnosis or medications in this message.
Please note: submissions to this form are monitored during regular business hours. This form is NOT intended for emergency correspondence. If this is an emergency, please call your doctor, dial 9-1-1, or go to the nearest emergency department.
UPCOMING NEPHROLOGY CLINICS
OTHER RELATED SERVICES WE OFFER