CARDIAC AND PULMONARY REHABILITATION
The Decatur County Hospital Cardiopulmonary Services department offers diagnostic and therapeutic services to patients with heart and lung disorders.  The department includes Respiratory Therapy, Cardiac Services, Sleep Studies, and Cardiac and Pulmonary Rehabilitation.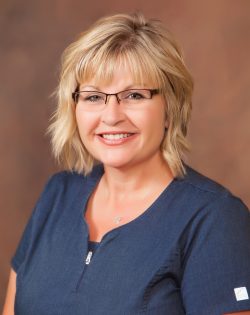 Mary Elsberry
Cardiopulmonary Director, Respiratory Therapist
Respiratory Therapy Services Include:
Airway Clearance
Aerosolized Medication Administration
Complete Pulmonary Function Testing
Oximetry Testing
Oxygen Administration and Management
Patient Education
Pulmonary Rehabilitation
Ventilation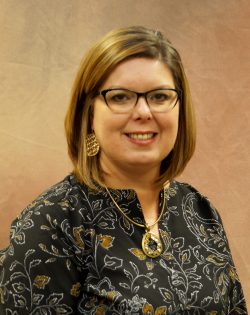 Deanna Stone
RN
Cardiac Services Include:
Cardiac Stress Testing
Electrocardiogram (EKG)
Cardiac Rehabilitation
If you are need of cardiac or pulmonary rehabilitation services, we encourage you to consult with your physician or request a referral for treatment. For more information, contact the DCH Cardiopulmonary Department at 641-446-2346.
Cardiac and Pulmonary Rehabilitation
Cardiac and Pulmonary Rehabilitation are supervised outpatient programs designed to improve a patient's physical, psychological, and social functioning though education and exercise.  Patients attend rehab sessions 2-3 times per week.  The treatment of each patient is individualized to meet the specific patient needs.  Rehab is covered by Medicare and most insurance carriers upon meeting certain criteria.  A doctor's order is required.
Cardiac Rehabilitation is a program designed to improve your cardiovascular health if you have experienced heart attack, heart failure, angioplasty, or heart surgery.  Cardiac rehab has three equally important parts:
Exercise counseling and training: Exercise gets your heart pumping and your entire cardiovascular system working. You'll learn how to get your body moving in ways that promote heart health.
Education for heart-healthy living: A key element of cardiac rehab is educating yourself: How can you manage your risk factors? Quit smoking? Make heart-healthy nutrition choices?
Counseling to reduce stress: Stress hurts your heart. This part of cardiac rehab helps you identify and tackle everyday sources of stress.
The Cardiac Rehab program also offers Supervised Exercise Therapy for patients who suffer from Peripheral Artery Disease (PAD).
Pulmonary Rehabilitation is a program of education and exercise training that stresses proper care and symptom management for the patient with pulmonary disease.  You will learn to achieve exercise with less shortness of breath.  Pulmonary rehabilitation may even decrease the need for hospital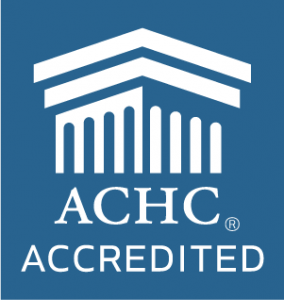 SLEEP STUDIES
Decatur County Hospital recognizes the serious effects of sleep disorders, as well as the many benefits of a good night's sleep.  Sleep disorders can seriously interfere with emotional and physical health, often leading to depression, reduced concentration, heart disease and hypertension.
You might benefit from a sleep study if you experience any of the symptoms below:
Daytime sleepiness
Morning headaches
Excessive snoring
Insomnia
You can also take this sleep questionnaire to help you decide whether or not a sleep study might be necessary. Decatur County Hospital sleep studies can be done overnight in one of our patient rooms, or in the comfort of your own home.
Decatur County Hospital is an accredited sleep lab by the Accreditation Commission for Health Care (ACHC).  Accreditation requires healthcare organizations to demonstrate compliance with specific quality and process standards.  By choosing a healthcare provider that has achieved ACHC accreditation, you know that you are receiving the highest quality of care.
To learn more about all our services, call us at 641-446-2323.