A rheumatologist is an internist who received further training in the diagnosis (detection) and treatment of musculoskeletal disease and systemic autoimmune conditions commonly referred to as rheumatic diseases. These diseases can affect the joints, muscles and bones causing pain, swelling, stiffness and deformity. Elizabeth "Libby" Allen, ARNP, FNP, evaluates, diagnoses and treats conditions that affect the bones, muscles, joints and skin.
In the DCH Outpatient Clinic, Elizabeth is proud to treat:
Arthritis
Arthritis of the thumb base
Arthritis of the wrist & hand
Bursitis
De Quervain's Disease
Dermatomyositis
Dupuytren's Disease
Elbow problems
Fibromyalgia
Gout
Inclusion body myositis
Lupus
Osteoarthritis
Osteomalacia
Osteoporosis
Polymyalgia rheumatica
Polymyositis
Pseudogout
Psoriatic arthritis
Raynaud's Phenomenon
Rheumatoid arthritis
Sarcoidosis
Scleroderma
Sjogren's syndrome
Spondylitis
Tendonitis
Trochanteric bursitis
Common types of inflammatory arthritis include:
Rheumatoid Arthritis – Rheumatoid arthritis is an autoimmune disease in which the body's immune system – which normally protects its health by attacking foreign substances like bacteria and viruses – mistakenly attacks the joints. Learn more at arthritis.org.
Psoriatic Arthritis – Experts estimate that approximately 30 percent of people with psoriasis (a skin condition characterized by itchy, scaly rashes and crumbling nails) also develop a form of inflammatory arthritis called psoriatic arthritis. Symptoms could include join pain and stiffness, skin rashes, nail changes, fatigue, eye problems and swelling and tenderness in fingers and feet. Learn more at arthritis.org.
Ankylosing Spondylitis – Ankylosing spondylitis (AS) is an inflammatory arthritis that causes pain in the joints and ligaments. The most common symptoms of ankylosing spondylitis is chronic pain and stiffness in the lower back, buttocks and hips that usually develops slowly over several weeks or months. Learn more at arthritis.org.
Systemic Lupus – Lupus is a chronic, autoimmune disease that affects various parts of the body, including joints, kidneys and other organs, skin, blood and even the brain. Learn more at arthritis.org.
Other types of inflammatory arthritis include: Scleroderma, Inflammatory Myopathies, Mixed Connective Tissue Diseases.
PROVIDER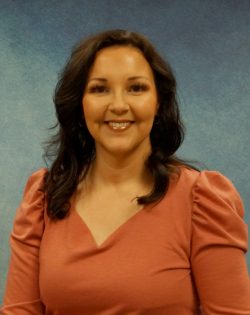 ELIZABETH "LIBBY" ALLEN, ARNP, FNP
Elizabeth Allen offers Rheumatology services and delivers exceptional care, close to home. Elizabeth "Libby" Allen is an ARNP and Family Nurse Practitioner in Browning, Missouri. She graduated with honors in 2016.
About this Video
Elizabeth "Libby" Allen, ARNP, FNP, specializes in providing rheumatology care in the DCH Outpatient Clinic. In this video, Libby discusses rheumatic conditions, treatments, and appointments.
WHAT OUR PATIENTS ARE SAYING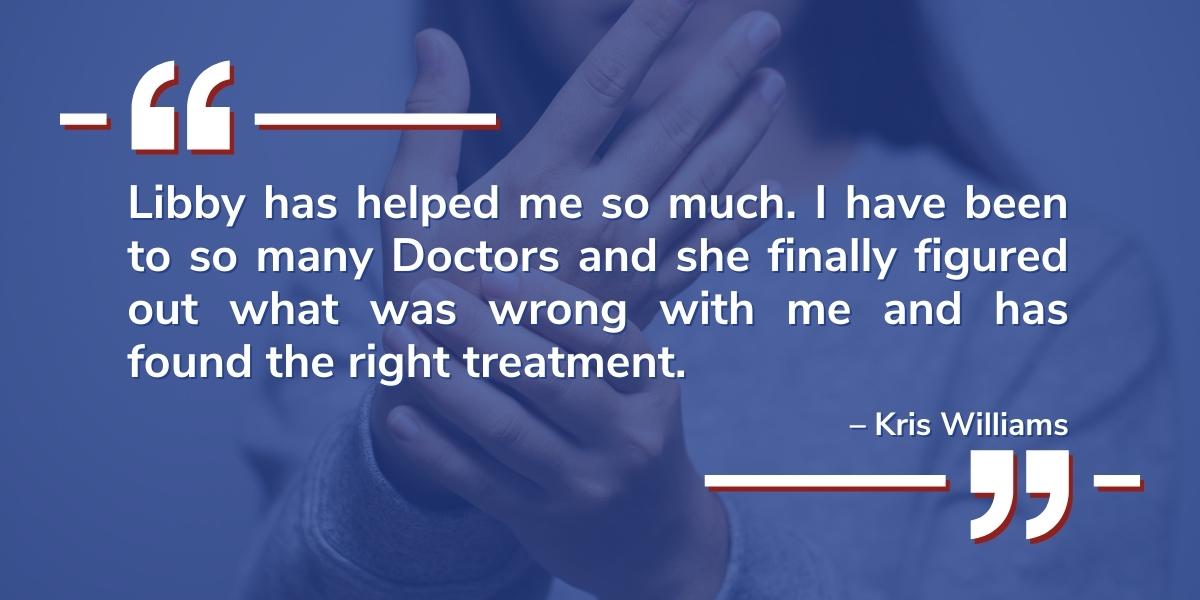 I'M INTERESTED IN Rheumatology SERVICES
Submissions through this form are not encrypted, therefore it is not a secure way to transmit personal information. We recommend you do not include personal information such as your date of birth or SSN, or sensitive information such as diagnosis or medications in this message.
Please note: submissions to this form are monitored during regular business hours. This form is NOT intended for emergency correspondence. If this is an emergency, please call your doctor, dial 9-1-1, or go to the nearest emergency department.
UPCOMING RHEUMATOLOGY CLINICS
OTHER RELATED SERVICES WE OFFER