The cafeteria at Decatur County Hospital seats 30 guests in an open and cozy environment. Along with natural light provided through the large windows, there is also patio seating available (weather permitting). During the week the café is open for breakfast and lunch, evening meals are ordered from a menu; offering a large variety of foods including fresh salad bar at lunch, hot entrees, coffee, various beverages and delicious desserts.
The dining room is open 24 hours a day. Specific meal service times are listed by scrolling to the bottom of this page.
Come and enjoy our warm hospitality, whether you are waiting for a loved one or taking a break from a busy day. Our café is located on the south end of the hospital.
Phone: (641)446-2289 | Address: 1405 NW Church Street, Leon, IA 50144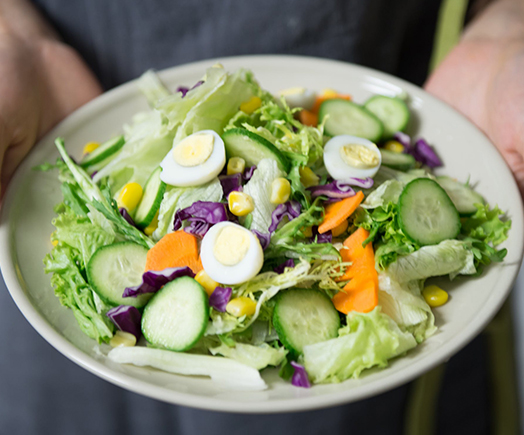 HOURS
BREAKFAST
Monday – Friday: 6:30 a.m. – 8:30 a.m.
Saturday – Sunday: 6:30 a.m. – 8:00 a.m. (Eggs to order)
LUNCH
Monday – Friday: 11:30 a.m. – 1:00 p.m.
Saturday – Sunday: 11:30 a.m. – 1:00 p.m.
DINNER
Dinner is available for patients by ordering off of a room menu.
Cafeteria Specials – December 2023