At Decatur County Hospital, we're proud to serve Decatur County and the surrounding region. With the rise in health concerns in our area over the last several years, we're always looking for ways that we can expand or evolve our services to meet the needs of our residents. One gap we've identified in the health care landscape in Decatur County is a lack of care for chronically ill patients who sometimes have no other choice for health care than the emergency room.
In order to meet the needs of these patients, Decatur County Hospital – with assistance from grant funding from the USDA Community Facilities Grant Program – has implemented a new Community Paramedicine program. Using our certified Paramedics and Certified Occupational Therapy Assistants (COTA/L), we now offer home visits to patients who are frequent visitors to our Emergency Room. Instead of these patients feeling like they need to visit the ER due to symptoms caused by taking medications incorrectly, falls due to an unsafe living environment, or to treat chronic issues, our team will help these patients by providing assistance directly in their homes.
To start, this program will target patients who are frequent users of our emergency room that also have an unmanaged chronic illness. Once enrolled, our Community Paramedicine team will regularly visit these patients in their homes to provide services such as: 1) vitals tracking, 2) education on specific diseases or chronic conditions, 3) safety checks in the home environment, 4) medication management and education, 5) symptom tracking, and 6) scheduling specialty health care appointments when needed, or assisting with scheduling primary care appointments with the patient's provider. As the service evolves, we plan to expand the service to others throughout Decatur County who need assistance to manage their chronic illness(es).
With our team completing regular check ins on these residents, we hope to lower the frequency of their visits to the Emergency Room, help them start a relationship with a specialist to manage their chronic condition, and improve their quality of life. This new program is just one of the ways we are constantly evolving to meet the needs of our community. We're proud to serve Decatur County and the surrounding region with high-quality health care, and look forward to adding this new service to meet the needs of underserved residents.
To learn more and discuss the possibility of joining this program. Call Courtney at 641-446-2342, or fill out the form below.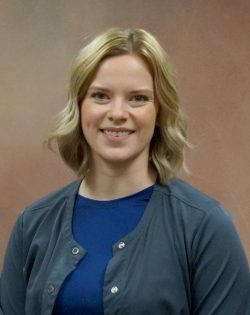 Courtney Horney, COTA/L
Program Coordinator
I'M INTERESTED IN PARAMEDICINE SERVICES
Submissions through this form are not encrypted, therefore it is not a secure way to transmit personal information. We recommend you do not include personal information such as your date of birth or SSN, or sensitive information such as diagnosis or medications in this message.
Please note: submissions to this form are monitored during regular business hours. This form is NOT intended for emergency correspondence. If this is an emergency, please call your doctor, dial 9-1-1, or go to the nearest emergency department.