GENERAL AND VASCULAR SURGERY
Decatur County Hospital general and vascular surgery services offers same day and inpatient services with advanced technologies, close to home. DCH offers a wide range of surgical services including:
General Surgery:
Abdominal wall hernias, umbilical hernias, inguinal hernia – open and laparoscopic
Breast biopsy, mastectomy, lumpectomy

All

skin lesions and skin cancers – biopsy and excision

All

laparoscopic procedures including gall bladder, appendix, and colon resection
Advanced laparoscopic procedures inclusive of Nissen Fundoplication for Gerd and hiatal hernia
All colon resections, including diverticular and colon cancer indications
All endoscopy – upper (EGD) and lower endoscopic (colonoscopy) with intervention
Vascular Surgery
Diagnosis and treatment of 

all

vascular disease – arterial and venous
Endovascular, minimal invasive, stent, "roto-rooter," and balloon angioplasty of 

all

vessels
Surgical bypass for blocked blood vessels
All hemodialysis access – vascular fistula and peritonel
Venous ablation and pulebectomy for varicose veins
The state-of-the-art rooms at DCH remain equipped with advanced technology for patients to receive the best quality care. We have an integrated surgical suite and fully equipped endoscopy suite which are available and allow timely scheduling for patient and surgeon convenience.
Other specialty providers also offer surgical services at Decatur County Hospital, including:
Ear, Nose and Throat: adenoids, ear tubes, tonsils
Orthopedic: total joint replacement, artificial joint replacement, fracture care, foot and ankle injuries, hand surgery (including Carpal Tunnel and Finger Trigger Release), knee arthroscopy, shoulder surgery, sports injuries
Podiatry: ankle fracture, bunions, ganglion, heel spur, soft tissue injury
PROVIDER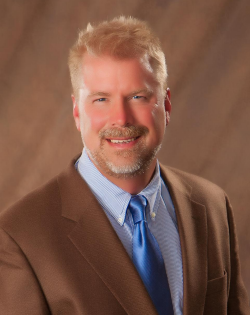 EDWIN WEHLING, DO
Dr. Wehling is board certified in General Surgery by the American Osteopathic Board of Surgery. He received his medical degree from Arizona State University and Arizona College of Osteopathic Medicine, Midwestern University, Glendale, AZ in 2002. He completed his residency training in General, Thoracic, and Trauma Surgery at Henry Ford Hospital, Detroit and his fellowship training in Vascular Surgery at the University of North Texas, Dallas/Fort Worth.
Dr. Wehling has extensive experience in general and thoracic surgery, endoscopy, modern vascular open and endovascular techniques, vascular access procedures, wound management, and Level One trauma management.
Dr. Wehling and his wife Christel have two sons and live on a farm near Mt. Ayr, Iowa. He has a passion for the outdoors and loves to hunt and fish.
ABOUT THIS VIDEO
In this video, you'll hear from Bonnie Clark, a Leon resident who had a successful cancer treatment at Decatur County Hospital in Leon, Iowa.
I'M INTERESTED IN GENERAL/VASCULAR SURGERY SERVICES
Submissions through this form are not encrypted, therefore it is not a secure way to transmit personal information. We recommend you do not include personal information such as your date of birth or SSN, or sensitive information such as diagnosis or medications in this message.
Please note: submissions to this form are monitored during regular business hours. This form is NOT intended for emergency correspondence. If this is an emergency, please call your doctor, dial 9-1-1, or go to the nearest emergency department.
UPCOMING GENERAL/VASCULAR SURGERY CLINICS
OTHER RELATED SERVICES WE OFFER