We now offer extended hours in our rehab services department. If you could benefit from an appointment outside of regular business hours, call 641-446-2219 to learn more.
Whether you are recovering from a fall, illness, or surgery, the Decatur County Hospital Rehabilitation Team offers comprehensive treatment plans to help you get back on your feet. Our team offers Physical Therapy, Occupational Therapy and Speech Therapy services including:
Inpatient/skilled therapies

Lymphedema and wound care

Neurotherapy

Orthopedics and sports injuries

Speech disorders

Vestibular therapy

Pediatric rehab
PHYSICAL THERAPY
Whether you are recovering from a fall, illness, or surgery, Decatur County Hospital Physical Therapy offers comprehensive and individual treatment plans to help you get back on your feet. Depending on your individual needs, physical therapy can help you with flexibility, balance, strength, endurance, and coordination.
Physical therapy may be recommended for the following:
Back and Neck Pain
Orthopedic Injuries including knees, ankle/foot, shoulders or hips
Fractures
Arthritic Conditions, e.g., Osteoarthritis and Rheumatoid Arthritis
Post-Surgical Rehabilitation
Stroke Rehabilitation
Neurologic Disorders
Wound Care
Lymphedema
Vestibular Disorders (Dizziness)
Pain Management
Sports Injuries
Work Related Injuries
LSVT BIG® (Click here to learn more)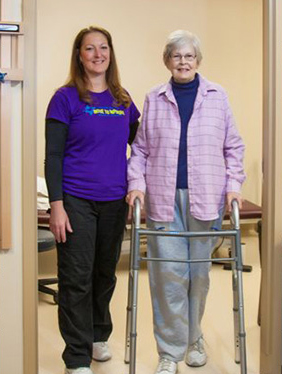 OCCUPATIONAL THERAPY
At Decatur County Hospital, our occupational therapy department focuses on helping people regain or learn new skills to improve their ability to function as independently as possible.
Occupational therapists at DCH develop a personalized treatment approach for patients with conditions such as:
Arthritis
Developmental delay
Diabetes
Neurological disorders
Parkinson's disease
Sports injuries
Stroke
Traumatic brain injury
Upper extremity disorders
Work related injuries
Occupational therapy may focus on areas such as:
Bathing, dressing, feeding skills, handwriting, and social skills
Home safety evaluations
LSVT BIG® (Click here to learn more)
Managing a checkbook
Meal preparation
Pain management
Splinting
Wheelchair assessments
Workplace ergonomics
If you feel you or your family member may benefit from occupational therapy but do not see a specific condition or focus area, please call the rehab department at 641-446-2219 to inquire.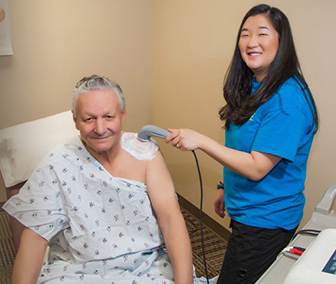 Pediatric Rehab
In addition to helping patients recover from a fall, illness, or surgery, our Occupational Therapists (Taylor Kohlwey, OTR/L, CLT; and Jennifer Barker, COTA), and Physical Therapist (Rachael Lesan, DPT, ATC)  offer comprehensive, personalized plans developed specifically for pediatric patients. These plans can help identify and meet the needs of children with development delays, injuries, disabilities, and other special needs. Some of the conditions we can treat include:
Developmental delay including skills such as social, play, fine motor, handwriting, throwing/catching, jumping, running, walking, self-cares, etc.
Down syndrome, ADHD, cerebral palsy, and autism
Sensory processing disorders
If you notice the following conditions in your child, it may indicate that he or she could benefit from our pediatric rehab services.
Difficulty handwriting. If your child struggles with handwriting, holding writing devices, forming letters, or other basic skills, therapy can help. With strength training, muscle memory training, practice using different writing utensils, and other techniques, we can help improve your child's handwriting skills.
Restlessness during class or at home activities. Even though a certain level of restlessness is expected in children, some children experience prolonged difficulty sitting through class, or sitting still during relaxing activities at home. Children who seem overactive, or who cannot sit through class may benefit from our rehab programs to develop coping techniques to displace excess energy.
Difficulty staying on task or transitioning from one task to another. Children who have trouble focusing on one activity, or changing their frame of mind from one activity to another may benefit from rehab therapy. Customized programs help teach children techniques to keep their focus and ignore distractions, and provide strategies and opportunities to practice changing focus when transitioning from one activity to another.
Developing appropriate behavior techniques. Children with certain conditions often struggle in social situations. Our rehab team works with patients who need to learn appropriate behavior in social situations including classrooms, stores, restaurants, and other public places. Children can learn techniques to cope with triggers in these unknown environments, and how to behave in a way that lessens their disruption to others.
Eating. There are many obstacles children must overcome when eating. These obstacles are more difficult for some children than others. If your child has trouble using utensils properly, or struggles with other mechanics of eating, our rehab therapy can help.
If you feel your child could benefit from our rehab services, call us at 641-446-2219 to learn more and schedule an appointment. One of our therapists will work with you and your child to develop a plan to meet their needs, and address your concerns. Each patient receives a customized plan based on their specific needs to ensure your child gets the best treatment possible.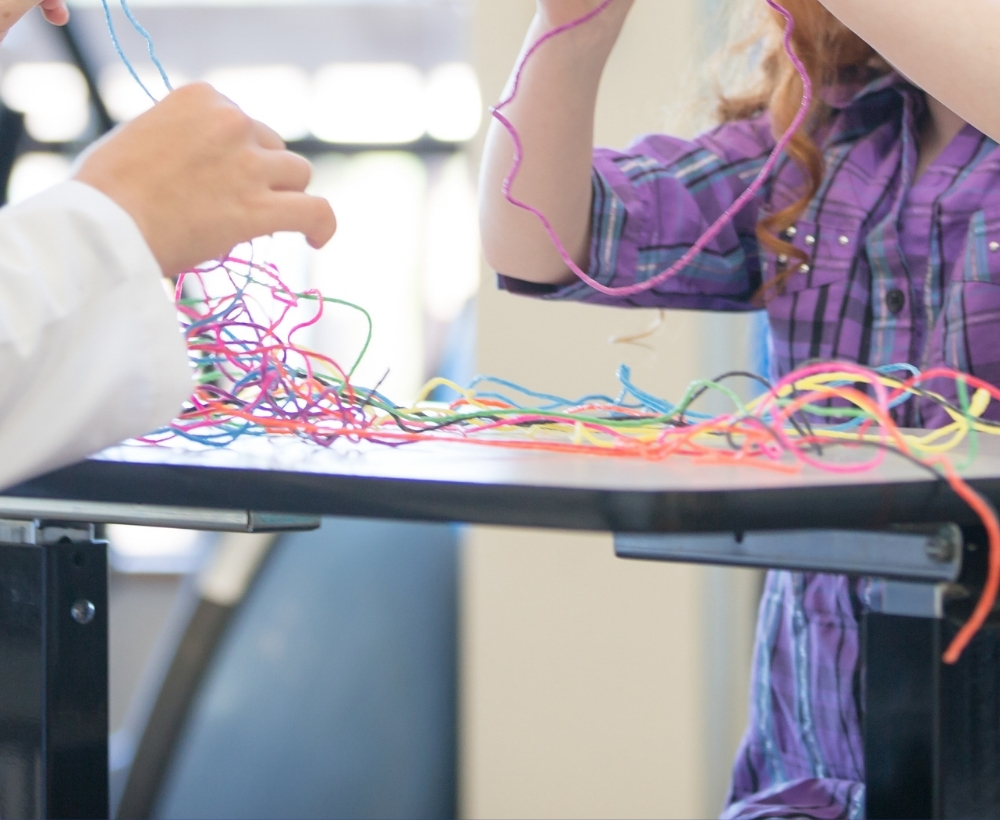 SPEECH THERAPY
Speech therapists are contracted by Decatur County Hospital to improve the quality of life for individuals experiencing problems with speaking, understanding, swallowing or hearing. Therapists work to treat these disorders and minimize the isolating and frustrating impact they often have. Speech therapy services include:
Adult and child speech disorders
Aphasia
Cognitive disorders
Swallowing disorders
Traumatic brain injury
LSVT LOUD® (Click here to learn more)
Our goal in the speech therapy department is to return patients to their prior level of function and improve their quality of life.
LYMPHEDEMA CARE
Lymphedema is general swelling of the legs or arms often associated with removal of or dysfunction of the lymph nodes. With physician guidance, lymphedema can be managed with early diagnosis and diligent care of the affected limb. Decatur County Hospital is dedicated to providing lymphedema services in order to improve quality of life for many people living with this disease
LSVT BIG & LOUD
Program for Parkinson's Disease and Neurological Disorders


Do you or someone you know suffer from slow or decreased movement or difficulty speaking at full volume due to Parkinson's Disease or a neurological condition?
Ask your doctor about a referral to Decatur County Hospital for our LSVT BIG® & LSVT LOUD® programs. These programs are proven to help regain normal function and movement for those suffering from neurological conditions, and help condition those with speech issues to better understand their speech volume and feel more comfortable using a stronger voice. Click here to read all about our LSVT programming.
For more information about rehabilitation services at Decatur County Hospital, contact the Rehabilitation Department at 641-446-2219.