If you are living with a hormonal condition such as diabetes, a thyroid disorder, osteoporosis, or others, our new endocrinologist is here to help. Four days each month, Dr. Haytham Kawji, MD will provide endocrinology care to patients in our region.
Dr. Kawji specializes in treating:
Diabetes
Thyroid disorders
Parathyroid disorders
Adrenal gland disorders
Pituitary gland disorders
Osteoporosis
Hypogonadism
And more
As we evolve to meet your health care needs, you can rest assured that we will continue to provide the highest level of care. Depending on your insurance, you may not need a referral to see Dr. Kawji. To learn more, call us at 641-446-2285.
PROVIDER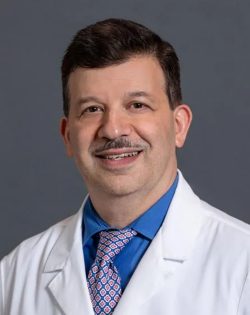 HAYTHAM KAWJI, MD
Dr. Kawji is a board certified endocrinologist who completed his Internal Medicine Residency at St. Barnabas Hospital in Bronx, NY, and his Endocrinology Fellowship at Tulane University in New Orleans.
If you are living with diabetes, the experts at Decatur County Hospital are here to help you during every step in your journey. From diagnosis, to treatment, to personalized lifestyle management, our caring experts can provide the support you deserve.
Linda Klejch is a Certified Diabetic Educator and Dietitian, and provides personalized services to help those living with diabetes to manage their daily life. Linda can help with diabetes management, healthy nutrition, managing your medications, giving advice about healthy fitness activities, finding ways to reduce your risk of disease progression, utilizing equipment for glucose management (glucose meters, continuous glucose monitors, and insulin pumps), and getting access to affordable medications.
In order to see Linda for diabetes management services, you will need a referral from a provider. If you are looking for a provider to help manage your diabetes, our highly-trained endocrinologist, Dr. Kawji, can review your case and provide the specialized care you deserve. But, we can accept referrals from ANY provider. Depending on your insurance, the cost for these services may be available at low or no out of pocket cost.
To learn more about these services, call the DCH Outpatient Clinic at 641-446-2285.
Diabetic Education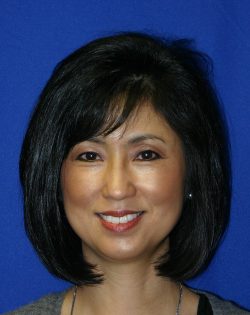 Linda Klejch, RD, LD, Certified Diabetic Educator
Linda is a Certified Diabetic Educator with over 20 years of experience helping a variety of patients manage their journey with diabetes. Linda can help with nutrition screening, assessment, and education on an individual basis, and can help with weight loss, special diet restrictions, eating disorders, and obesity.
I'M INTERESTED IN ENDOCRINOLOGY SERVICES
Submissions through this form are not encrypted, therefore it is not a secure way to transmit personal information. We recommend you do not include personal information such as your date of birth or SSN, or sensitive information such as diagnosis or medications in this message.
Please note: submissions to this form are monitored during regular business hours. This form is NOT intended for emergency correspondence. If this is an emergency, please call your doctor, dial 9-1-1, or go to the nearest emergency department.
UPCOMING ENDOCRINOLOGY CLINICS
OTHER RELATED SERVICES WE OFFER