The following services are available at DCH:
On the 2nd and 4th Mondays of every month, Dr. Keith Barnhill, Ph.D, CRNA, ARNP, and Dr. Rich Jacobson, DNP, CRNA, visit the DCH Outpatient Clinic to provide support for patients living with chronic and acute pain.
As certified anesthetists, Dr. Barnhill and Dr. Jacobson are able to provide a wide range of pain management services including medication management, injections, and other interventions.
If you suffer from pain of the neck, shoulder, hip, knee, lower back, or spine, our pain management experts can consult on the best treatment type for your specific condition.
Injectable treatments available in this clinic include:
Epidurals
Nerve blocks
Nerve injections
Radiofrequency ablation
Sympathetic blocks
Trigger point injections
Fascial plane injections
And more
With an extensive background in these common pain treatments, both Dr. Barnhill and Dr. Jacobson are comfortable with a variety of image-guided procedures using fluoroscopy and ultrasound. Upon request, and when determined medically necessary, they may also perform special procedures customized to your needs.
If you suffer from pain due to a chronic illness, injury, genetic disease, or acute injury, we are here to help. We are now accepting appointments! To learn whether you need a referral, and schedule your appointment, call the DCH Outpatient Clinic at 641-446-2285.
PROVIDERS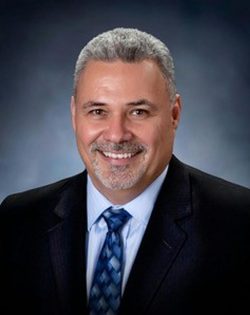 W. Keith Barnhill, PhD, CRNA, ARNP
Dr. Barnhill has practiced pain management and nurse anesthesiology for over 30 years. He received his Master's in Health Science from the Texas Wesleyan/U.S. Army Graduate Program in Anesthesia Nursing 6F-66F, and earned his Doctorate in Nursing Education from Capella University.  His primary work is clinical pain management and pain education since 2001. He has published in the AANA Journal, Journal of Nursing, and authored several clinical practice and education programs on fluoroscopic radiation safety and Nonsurgical Pain Management (NSPM).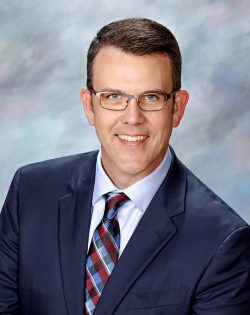 rich jacobson, Dnp, crna
Dr. Jacobson received his Bachelor of Science in Nursing from the University of Iowa. He completed his Master of Science degree from the US Army Program in Anesthesia Nursing in association with the University of Texas – Houston Health Science Center in 2005. He then went on to earn his Doctor of Nursing Practice degree from Northeastern University. He has spent the last 10 years providing anesthesia in all levels of care.
I'M INTERESTED IN Pain Management SERVICES
Submissions through this form are not encrypted, therefore it is not a secure way to transmit personal information. We recommend you do not include personal information such as your date of birth or SSN, or sensitive information such as diagnosis or medications in this message.
Please note: submissions to this form are monitored during regular business hours. This form is NOT intended for emergency correspondence. If this is an emergency, please call your doctor, dial 9-1-1, or go to the nearest emergency department.
UPCOMING CHRONIC PAIN MANAGEMENT CLINICS
OTHER RELATED SERVICES WE OFFER