Save the time and hassle of traveling to "the big city" and get exceptional orthopedic care, close to home. Dr. Jay Thomas Strittholt specializes in orthopedic services including total joint replacement, fracture care, carpal tunnel surgery, and other treatment methods to address pain stemming from musculoskeletal injuries or degradation. Addressing these concerns is not a one size fits all model. Every type of pain, and every patient is unique. At Decatur County Hospital, we harness the power of multiple services to ensure we diagnose your pain properly, and provide a solution that meets your needs. Orthopedic surgery services include:
Total joint replacement
Artificial joint replacement
Fracture repair
Foot and ankle injuries
Hand surgery (including Carpal Tunnel and Trigger Finger Release)
Knee Arthroscopy
Shoulder surgery
Sports injuries
If you receive a referral for orthopedic surgery from your primary care physician, ask them to refer to your Decatur County Hospital so you can receive exceptional care, close to home. Call our Outpatient Clinic at 641-446-2285 to get your appointment set up.
WHAT OUR PATIENTS ARE SAYING
PROVIDER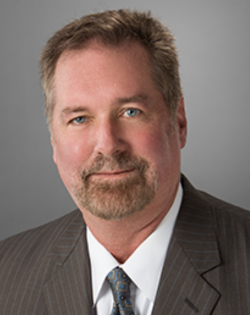 JAY THOMAS STRITTHOLT, MD
Jay Strittholt, MD, is a Board Certified Orthopedic Surgeon that practices all aspects of general orthopedics. Originally from a small town in Ohio, he has worked 20+ years of his career in Iowa and has a special connection to the state. He feels at home in small towns, and enjoys the kinship of the people. This is one of the main reasons that he is very pleased to be practicing in Decatur County now. He also understands that Orthopedists in smaller towns must be well versed in a multitude of Orthopedic procedures, as he wants to provide the highest quality of care to the people of Decatur County, and avoid having to send any patients to "the big city" if he can help it. He is quite comfortable and has many years of experience with being the Solo Orthopod in this type of setting. Calm, kind, and known for his bedside manner, Dr. Strittholt has excellent patient reviews, earning high ratings on all of the most well know Doctor websites. He is excited to be at Decatur County Hospital, and proud to be providing excellent Orthopedic care to the community.
I'M INTERESTED IN Orthopedic Surgery SERVICES
Submissions through this form are not encrypted, therefore it is not a secure way to transmit personal information. We recommend you do not include personal information such as your date of birth or SSN, or sensitive information such as diagnosis or medications in this message.
Please note: submissions to this form are monitored during regular business hours. This form is NOT intended for emergency correspondence. If this is an emergency, please call your doctor, dial 9-1-1, or go to the nearest emergency department.
UPCOMING ORTHOPEDIC SURGERY CLINICS
OTHER RELATED SERVICES WE OFFER