At Decatur County Hospital we have made it our mission to provide exceptional care, close to home. We offer a number of services and clinics, including dermatology. Dermatology is the branch of medicine dealing with the skin. It is a specialty with both medical and surgical aspects. A dermatologist is a specialist medical doctor who manages diseases and other issues related to skin, hair, nails, and some cosmetic problems, such as hair loss and scars.
Russell Kilpatrick, MD, a board-certified dermatologist and Fellow of the American Academy of Dermatology (FAAD), will be providing services four (4) consecutive days each month and will be able to diagnose and treat skin related problems from acne to skin cancers. He is also capable of doing on-site surgeries to correct certain dermatologic issues.
Although many over the counter treatments and home remedies can be successful, there may be times when it just isn't enough. A dermatologist can give you a more tailored and effective treatment. If you notice moles or skin growths changing in shape, color, texture or size, make an appointment today. Some moles and skin growths develop into skin cancer, so an expert look at a suspicious area could save your life.
The following services are available in our clinic:
Skin cancer
Rashes
Psoriasis
Acne
Warts
Moles
Eczema
Rosacea
Fungal infections
Allergic reactions
Nail problems
Hair loss
Pigmentation
Microneedling
Microdermabrasion
Botox & fillers
Chemical peels
PROVIDER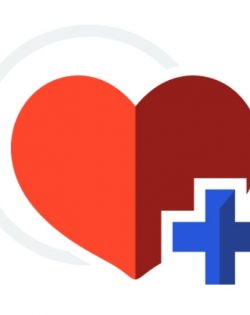 Russell Kilpatrick, MD
Russell Kilpatrick, MD, a board-certified dermatologist and Fellow of the American Academy of Dermatology (FAAD), is a retired Brigadier General of the United States Air Force, where he most recently served as Command Surgeon for Air Combat Command. He received his Bachelor of Arts in economics from the University of North Carolina and his medical degree from Duke University. He completed his residency in dermatology at Wilford Hall Medical Center. Dr. Kilpatrick has maintained active clinical dermatology practice since completing his residency and returned to full-time dermatology practice since leaving the Air Force. Dr. Kilpatrick was named one of North Carolina's top dermatologists in the North Carolina Business Journal.
PROVIDER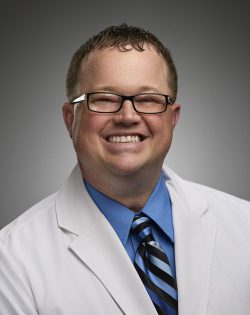 Rodney Clark, MSN, ARNP, FNP-C
Rodney is a certified family nurse practitioner and dermatology-trained nurse practitioner providing treatment of conditions affecting the skin, hair and nails for the entire family. After earning his Associate's degree from Des Moines Area Community College in 2010, then his Bachelor's degree from Grandview University in 2014, he earned his Master of Science in Nursing degree from Clarkson College in Omaha, Nebraska. He is committed to providing effective dermatology treatments including: medical, anti-aging and cosmetic procedures to help patients look and feel their best.
I'M INTERESTED IN DERMATOLOGY SERVICES
Submissions through this form are not encrypted, therefore it is not a secure way to transmit personal information. We recommend you do not include personal information such as your date of birth or SSN, or sensitive information such as diagnosis or medications in this message.
Please note: submissions to this form are monitored during regular business hours. This form is NOT intended for emergency correspondence. If this is an emergency, please call your doctor, dial 9-1-1, or go to the nearest emergency department.
UPCOMING DERMATOLOGY CLINICS
OTHER RELATED SERVICES WE OFFER