ORTHOPEDIC SURGERY - HAND TO SHOULDER
Dr. Tyson Cobb, MD, is a board-certified hand to shoulder orthopedic surgeon who will visit the DCH Outpatient Clinic twice each month starting July 21, 2023.
Dr. Cobb specialized in treating conditions that affect the hand, elbow, and shoulder including:
Arthritis of the thumb
Arthritis of the wrist
Carpal tunnel
Golfer's elbow
Numbness and pain due to cubital tunnel syndrome
Rotator cuff repair
Tennis elbow
And more
A variety of surgical options are available to reduce or eliminate pain from these conditions, and to improve your range of motion and function.
ABOUT ARTHOSCOPIC SURGERY
Dr. Cobb specialized in minimally-invasive arthroscopic procedures. Arthroscopic surgery allows a surgeon to view joints, tendons, and other anatomy without making a large incision. An arthroscope is used to make a small incision, enter the affected area with small tools, and to remove the damages area through a portal (small hole) in the skin. The surgeon uses a large tv screen during the surgery to view the tools under the skin, and to perform the procedure.
Advantages of Arthroscopic Surgery
Very small incision
Usually no stitches
Quicker healing time
Less scarring
Lower post-operative pain
Faster return to regular activity and function
Post-Operative Care
Upon completion of a successful surgery on your wrist, elbow, or shoulder, you may be prescribed certain medication or rehabilitation exercise. It is imperative that you follow all of your doctor's orders to ensure proper healing and appropriate return to normal activity.
If you need a consultation for your wrist, elbow, or shoulder pain, call us at 641-446-2285 to schedule your appointment. Depending on your insurance, you likely do not need a referral.
PROVIDER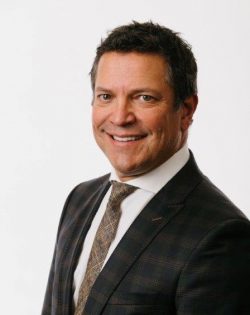 Tyson Cobb, MD
Dr. Tyson Cobb, a board certified Orthopedic Surgeon, is a pioneer and expert in the use of minimally invasive orthopedic surgery of the upper extremity including the hands, wrist, elbow and shoulder. Dr. Cobb obtained his Orthopedic Surgery training at the Mayo Clinic and has had over 50 abstracts accepted for presentation at national and international meetings, published over a dozen book chapters and has had approximately 50 research papers accepted for publication in peer reviewed journals. He is frequently invited to lecture at national and international meetings.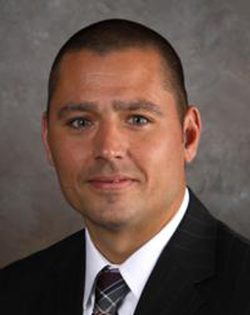 Nick Vellema, PA-C
Nick Vellema is a compassionate, personable Physician Assistant with over 20 years of healthcare experience, including 7 years in family medicine and urgent care. Nick graduated from Des Moines University where received his master's degree in physician assistant studies.  He has also completed an orthopedic surgery clinic rotation in Des Moines. Nick has a passion for learning and growing his practice as well as providing a quality patient care thorough education and guidance to ensure optimal patient outcomes.  Based in Ankeny, Nick spends his free time enjoying the outdoors and rooting for the Hawkeyes with his wife, 5 kids, 2 cats and a dog.
I'M INTERESTED IN Hand to Shoulder Orthopedic Surgery SERVICES
Submissions through this form are not encrypted, therefore it is not a secure way to transmit personal information. We recommend you do not include personal information such as your date of birth or SSN, or sensitive information such as diagnosis or medications in this message.
Please note: submissions to this form are monitored during regular business hours. This form is NOT intended for emergency correspondence. If this is an emergency, please call your doctor, dial 9-1-1, or go to the nearest emergency department.
UPCOMING ORTHOPEDIC SURGERY CLINICS
OTHER RELATED SERVICES WE OFFER