INTERVENTIONAL PAIN SERVICES
When referred to the pain clinic, all aspects of your care is coordinated with your healthcare provider. Once a referral from your provider is received, our pain clinic staff they will call you to schedule the time and date of your appointment.
We provide the following services:
Epidural – Cervical, Thoracic, Lumbar, Sacral & Caudal Blocks
Faucet Joint Injections
Sacro-iliac Joint Injections
Trigger Point Injections
Nerve Root Blocks – lumbar and sacral
Blood Patch
For more information about the DCH pain clinic, call 641-446-2285.
Interlaminar Injections:
Cervical: Neck pain, arm radiculopathy.
Thoracic: Thoracic pain, intercostal pain.
Lumbar: low back pain, leg radiculopathy, spinal stenosis.
Lumbar Facet or Median Nerve Block:
Low back pain and/or groin pain. Typical diagnosis is Lumbar Spondylosis.
Possible lumbar Radio Frequency Nerve ablation, if 80% relief from diagnostic blocks.
SI Joint:
Pain in gluteal/buttocks. Radiating down the posterior and/or lateral aspect of the thigh, not usually past the knee. No imaging needed but if not the issue will need MRI or CT.
Joint Injections:
Hip and Shoulder Diagnostic or therapeutic Fluoroscopic guided MRI Arthrogram when MRI is available.
Knee.
Bursa Injections:
Most common, Greater Trochanter.
Intercostal Blocks:
Rib pain, possibly shingles treatment.
Ilioinguinal Blocks:
Groin pain, usually has had Inguinal hernia repair surgery.
Occipital Nerve Blocks:
Chronic headaches.
RFA Genicular Nerves:
Chronic Knee pain, which failed more conservative therapy. Poor candidate for surgery. Failed previous total knee replacement.
These are the more common procedures/block that are done, but not all that are available. If you need a referral to address your pain, ask to be referred to Jay Brewer at Decatur County Hospital. For more information about the DCH pain clinic, contact 641-446-2285.
PROVIDER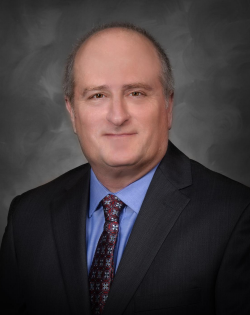 JAY BREWER, CRNA
Jay Brewer, CRNA, provides Pain Management services at Decatur County Hospital on the 1st and 3rd Monday of each month to see patients who suffer from pain, and to provide relief through a variety of interventional procedures.
I'M INTERESTED IN Pain CLINIC Services
Submissions through this form are not encrypted, therefore it is not a secure way to transmit personal information. We recommend you do not include personal information such as your date of birth or SSN, or sensitive information such as diagnosis or medications in this message.
Please note: submissions to this form are monitored during regular business hours. This form is NOT intended for emergency correspondence. If this is an emergency, please call your doctor, dial 9-1-1, or go to the nearest emergency department.
UPCOMING PAIN SERVICES CLINICS
OTHER RELATED SERVICES WE OFFER