The Iowa Clinic has Central Iowa's largest team of pulmonology experts dedicated to providing exceptional personalized care for our patients. Our physicians stay involved in every aspect of patient care. From outpatient to inpatient, from the first visit all the way through diagnosis, treatment as well as follow up, they're with you every step of the way.
PROVIDERS
DANIEL DODGE, DO
Daniel Dodge, DO joined The Iowa Clinic because, during medical school, he and his wife spent seven years in Des Moines and loved the city and people in this community. In 2016, while completing his Internal Medicine residency at UnityPoint Des Moines, Dr. Dodge worked closely with our Pulmonary & Critical Care physicians and considered them some of his best mentors.
His interest in the field of pulmonary and critical care comes from his desire to meet the challenges of caring for critically ill patients and their families. The relationships and trust he builds with them are an equally important part of the experience he hopes to provide.
Dr. Dodge grew up in a small rural community in Colville, Washington. He and his wife are excited to be back in Des Moines where they feel "at home."
Outside of work, he has many interests, which include spending time with his wife, son and their dog, as well as golfing, hunting, camping, shooting sports, and football.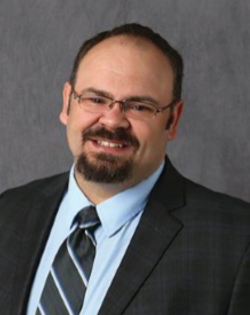 FELLOWSHIPS
University of Texas Health Science Center at Houston – Pulmonary Disease & Critical Care
RESIDENCY
University of Iowa at Des Moines – Internal Medicine
MEDICAL DEGREE
Des Moines University College of Osteopathic Medicine
UNDERGRADUATE DEGREE
Eastern Washington University
JAMES MALLEN, DO
Dr. Mallen was drawn to the field of Pulmonology for several reasons – the complexity of lung disease, the attention to detail required by the field, and the procedural aspects of being a pulmonary specialist. He enjoys working with patients who have high acuity conditions in the ICU. Interacting with patients and their families, as well as the opportunity to be a positive presence during difficult situations, is what he loves most about practicing medicine. In his free time, Dr. Mallen enjoys spending time with his wife and three kids, running, biking, and fishing.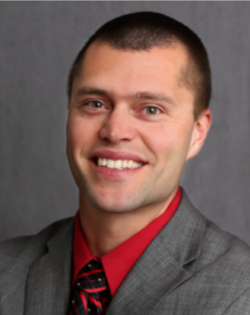 CLINICAL INTERESTS
Lung Cancer, Interstitial Lung Disease, and Bronchoscopy
BOARD CERTIFICATIONS
American Board of Internal Medicine, American Board of Internal Medicine-Pulmonology, American Board of Internal Medicine-Critical Care Medicine
RESIDENCY
University of Iowa – Des Moines Internal Medicine Program
INTERNSHIP
University of Iowa – Des Moines Internal Medicine Program
MATTHEW TRUMP, DO, FACP, FCCP
Matthew Trump, DO, FACP, FCCP. Matthew's been with The Iowa Clinic for over three years. He currently serves as Co-Medical Director for The Iowa Clinic Palliative Care Department and Medical Director for UnityPoint Pulmonary Rehabilitation. He is an instructor at Des Moines University and is also section chief for the Pulmonary/Critical Care division of the University of Iowa – Des Moines Internal Medicine Residency.
Managing complex problems in the intensive care unit and chronic disease care is what originally appealed to Dr. Trump about Pulmonary/Critical Care Medicine. He enjoys that the constant challenge and the opportunity to learn every day. What tops it all off are patient relationships – getting to know his patients and their families during serious illnesses, seeing patients when they recover in the clinic and running into them in the community, getting hugs from patients and their families, and identifying patient goals and working to achieve them.
Dr. Matthew Trump is lucky enough to be married to his best friend. He and his wife have three growing boys, two guinea pigs, as well as two gerbils. In his free time, he likes to watch movies, go to concerts, read, travel, watch and attend football and MLB games. He loves cooking with his family, maintain his home garden, and exercise.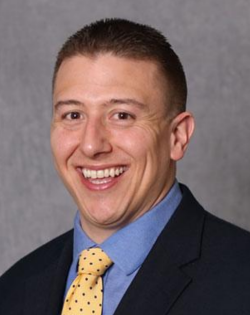 SPECIALTIES
Pulmonary & Critical Care , Palliative Care
CLINICAL INTERESTS
Airway diseases such as asthma, bronchiectasis, and COPD. Lung cancer diagnosis and staging. Critical Illness conditions including management of respiratory failure with mechanical ventilation, ECMO, and nasal high flow therapy.
BOARD CERTIFICATIONS
American Board of Internal Medicine
American Board of Internal Medicine-Pulmonology
American Board of Internal Medicine-Critical Care Medicine
CERTIFICATIONS
American College of Physicians (FACP)
American College of Chest Physicians (FCCP)
RESIDENCY
University of Iowa – Des Moines Internal Medicine Residency
UNDERGRADUATE DEGREE
University of Northern Iowa
I'M INTERESTED IN Pulmonology SERVICES
UPCOMING PULMONOLOGY CLINICS
OTHER RELATED SERVICES WE OFFER