Orthopedic Surgery at Decatur County Hospital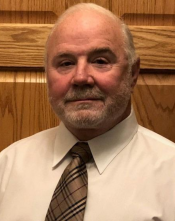 Save the time and hassle of traveling to "the big city" and get exceptional orthopedic and spine surgery, close to home. Decatur County Hospital in Leon, Iowa, has two providers specializing in orthopedic services including spinal surgery, total joint replacement, fracture care, carpal tunnel surgery, and other treatment methods to address pain stemming from musculoskeletal injuries or degradation. Addressing these concerns is not a one size fits all model. Every type of pain, and every patient is unique. At Decatur County Hospital, we harness the power of multiple services to ensure we diagnose your pain properly, and provide a solution that meets your needs.
Dr. Robert Foster is a board certified orthopedic spine surgeon practicing for 35 years. He graduated from the Medical College of Georgia Medicine, and completed his fellowship in Los Angeles, California.  His practice is spine specialty with an emphasis on outpatient spinal surgery procedures.  Dr. Foster and his wife make their home in rural Iowa.
Dr. Foster visits the DCH Outpatient Clinic on the 2nd and 4th Friday of every month, and sees patients of all ages with varying degrees of pain. Dr. Foster spends time discussing your concerns, and helps develop a treatment plan to address those concerns. He is a specialist in spine surgery, and can perform surgical procedures at Decatur County Hospital to address issues with the spine.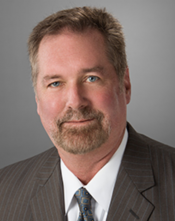 Dr. Jay Thomas Strittholt, MD visits Decatur County Hospital on the 2nd and 4th Thursday & Friday each month to provide orthopedic surgery services close to home. Dr. Strittholt is a Board Certified Orthopedic Surgeon that practices all aspects of general orthopedics. Originally from a small town in Ohio, he has worked 20+ years of his career in Iowa and has a special connection to the state. He understands that Orthopedists in smaller towns must be well versed in a multitude of Orthopedic procedures, as he wants to provide the highest quality of care to the people of Decatur County, and avoid having to send any patients to "the big city" if he can help it. Calm, kind, and known for his bedside manner, Dr. Strittholt has excellent patient reviews. He is excited to be at Decatur County Hospital, and proud to be providing excellent Orthopedic care to the community.
Dr. Strittholt provides the following services:
Total joint replacement
Artificial joint replacement
Fracture care
Foot and ankle injuries
Hand surgery (including Carpal Tunnel and Finger Trigger Release)
Knee arthroscopy
Shoulder surgery
Sports injuries
If you suffer from pain or a decrease in your quality of life due to orthopedic issues, save yourself the hassle of traveling far from home to receive excellent care. Instead, visit Decatur County Hospital in Leon, Iowa for exceptional care, close to home. For more information, or to schedule an appointment, call us: 641-446-2285.