This time of year, our feet see a lot of extra strain. From shopping, to decorating, all-day baking sessions, and chasing kids and grandkids around, you might have more foot pain than usual. Dr. Randy Metzger, DPM, Podiatrist, may be able to help.
Dr. Metzger, visits the DCH Outpatient Clinic every Thursday to provide Podiatry services to our community, including treatment for:
Athlete's foot
Bunions
Calluses
Claw toes
Diabetic foot care
Dislocated toes
Flat & high arched foot conditions
Fractures/sprains
Hammertoes
Ingrown toenails
Plantar fasciitis
Sport-related injuries
Stress fractures
Tendonitis
Toenail fungus
And more
If you want help for your foot pain, call the DCH Outpatient Clinic at 641-446-2285 to schedule your consultation with Dr. Metzger. Visit our Podiatry Clinic page to learn more about Dr. Metzger and all his services.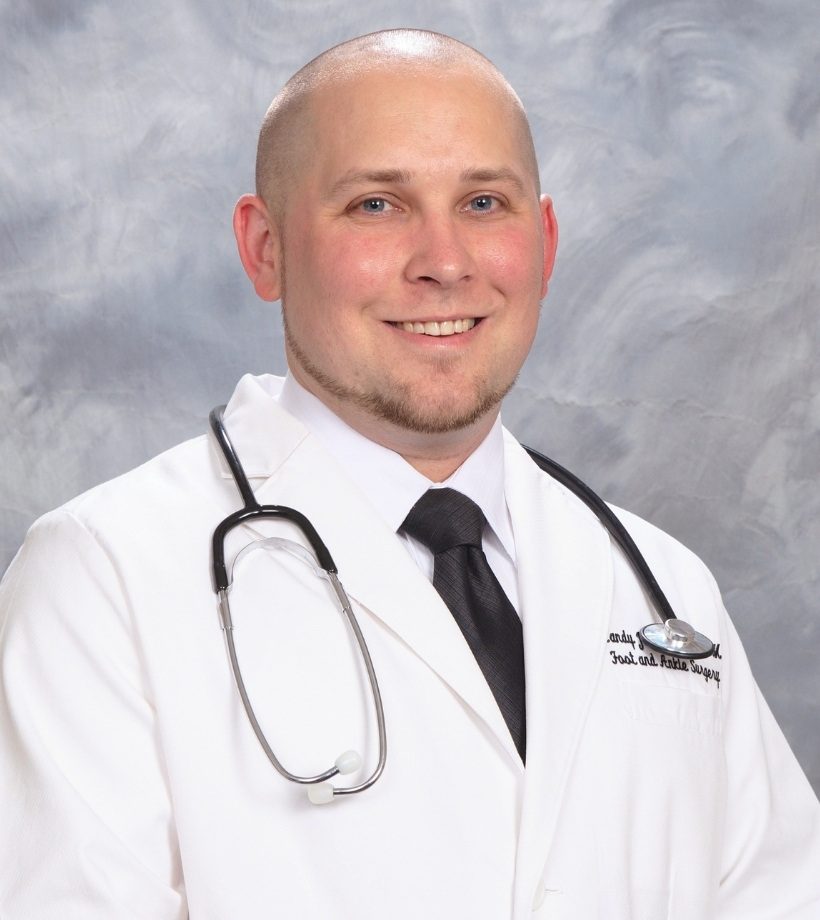 DR. RANDY J. METZGER, DPM
Dr. Randy J. Metzger, DPM of Corydon, Iowa graduated with his Bachelor of Arts and Biology from Simpson College, Indianola, Iowa. He then went on to Des Moines University Osteopathic Medical Center and received his Doctor of Podiatric Medicine and Surgery. Dr. Metzger did his residency at Geisinger Community Medical Center in Scranton, PA. in the podiatric surgical resident rearfoot, reconstruction and ankle surgery program. He is certified in the American Board of Podiatric Medicine. Dr. Metzger comes to DCH Outpatient Clinic every Thursday.